Ulf goes Religious: Glory Hole - The lounge vers.
The work premiered in Morelia, Mexico in October 2018 at the Theatre Foro Ecco.
Choreography: Ulf Nilseng
Performers: Ulf Nilseng, Corentin JPM 
Scenography: Corentin JPM
Sound/Music: Amund Ulvestad
Light: Corentin JPM 
The Curators foreword: 
ULF GOES RELIGIOUS

It is curious that ULF, commented that his age is a bit of agility to his dance: I discover a mature and powerful artist who, accompanied by a creative team, shares his best tools on stage: Subtlety, irony, history, symbolism, strength, courage, empathy ... It seems that in each of his pieces Ulf would like to evoke -as a great continent of stories, referents and sensations that allow him to guide us towards the limits of our own perception, which, although it is probable that one cannot " understand ", touches the viewer in its deepest. Whether the viewer likes it or not: Ulf touches you deeply.
Each attribute is interwoven with the other, guiding us towards a playful ground in which the symbols giving us strength to his discourse emerge. His work originates from Queer philosophy, but he does not make propaganda, it is not his land. There lies his magic that calms, that tears, that moves.
This first part of "ULF goes religious", presents an artist who owns his body, who in a risky way surrenders to stage.
The glory seen from two extremes: carnal and religious, both sacred, are a pretext to talk about the extremes of a society that lies, punishes and isolates. A small anecdote gives reason to the viewer to be located on the border between the glory (understood from two areas found and probably just as radical) and sordidness, between tenderness and cruelty, between oblivion and encounter. There, holding hands and looking into each other's eyes, they recover a power: we are not alone, we can move forward together.

Laura Díaz Ortiz Salgado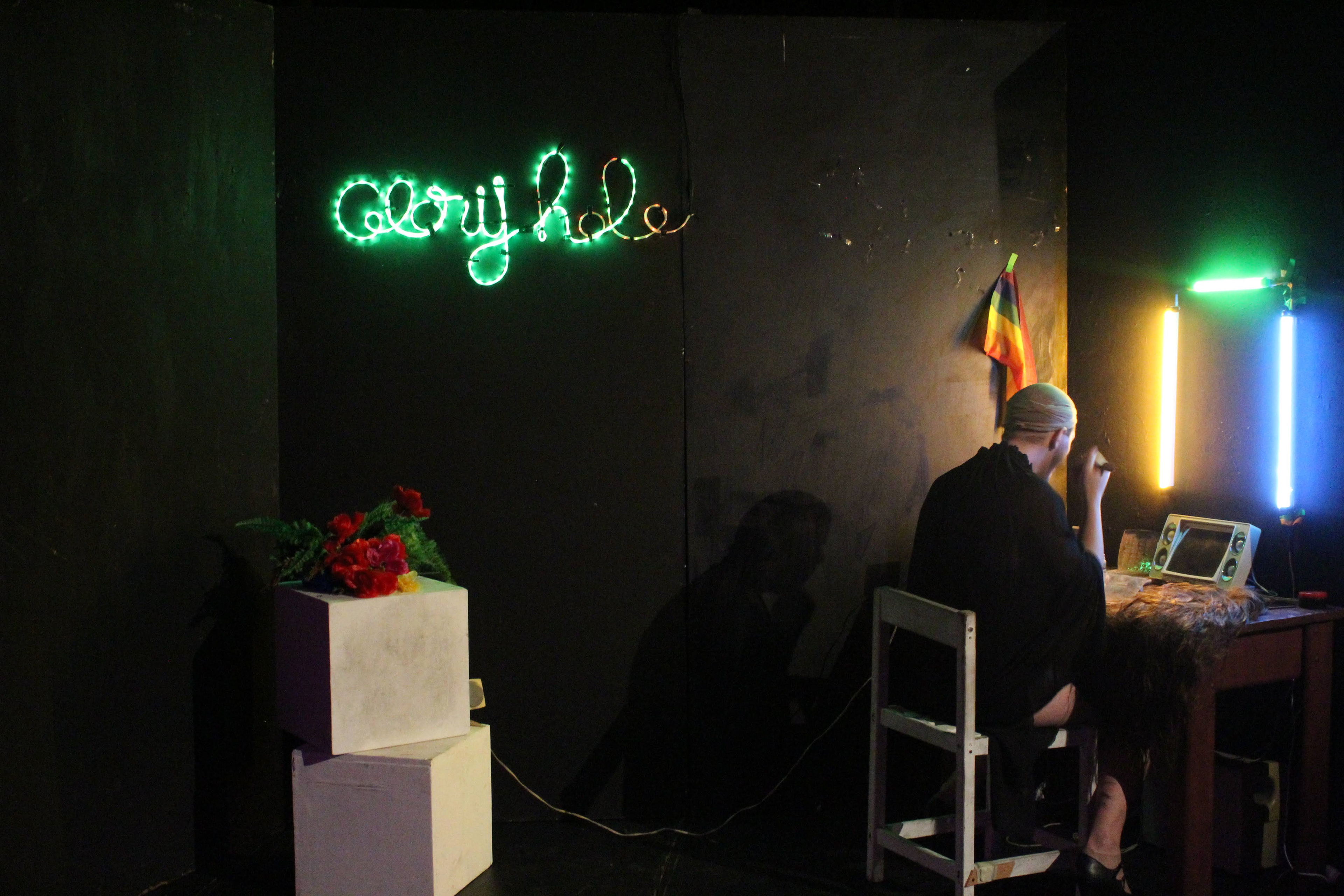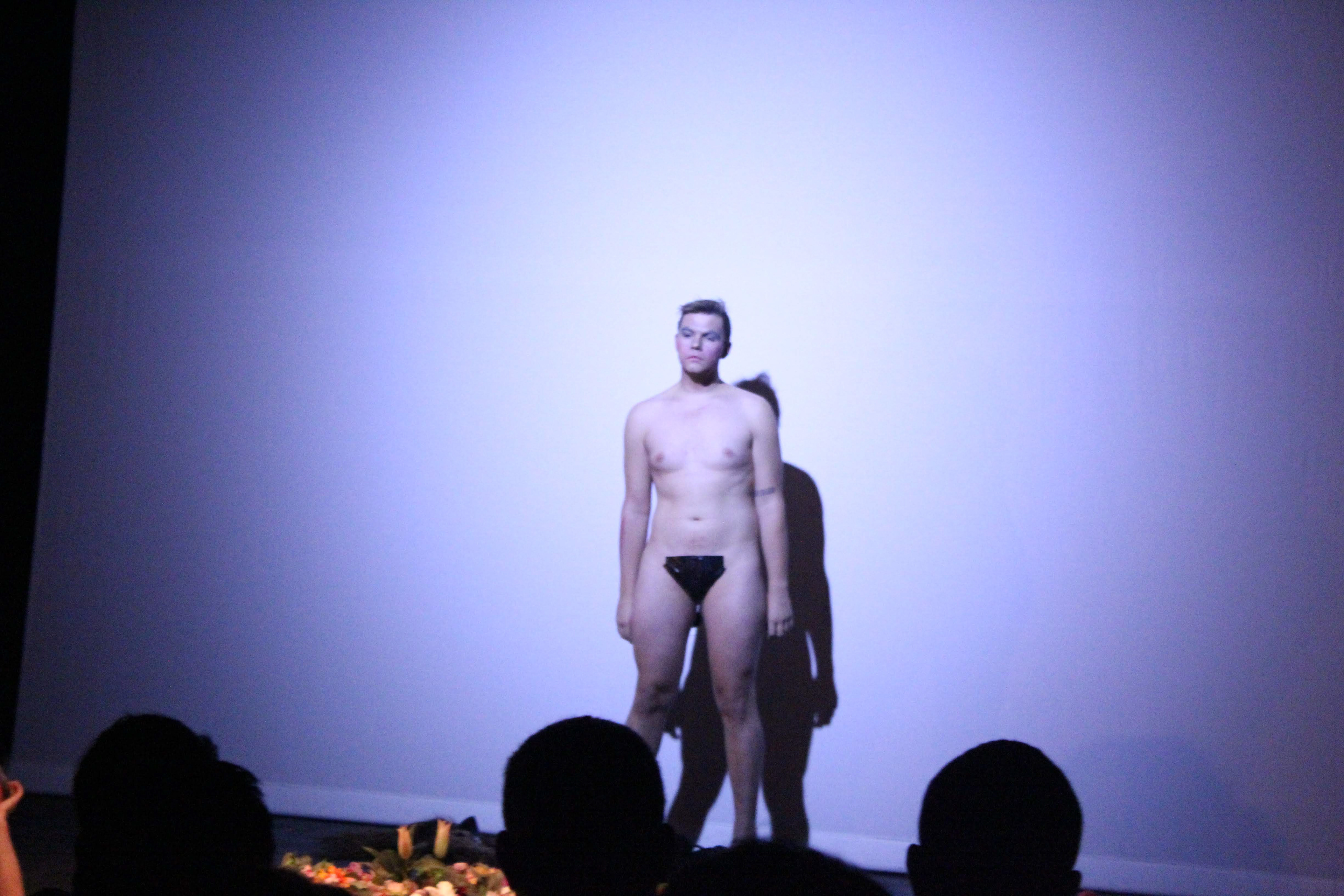 Photos: Juan José Segurajáuregui